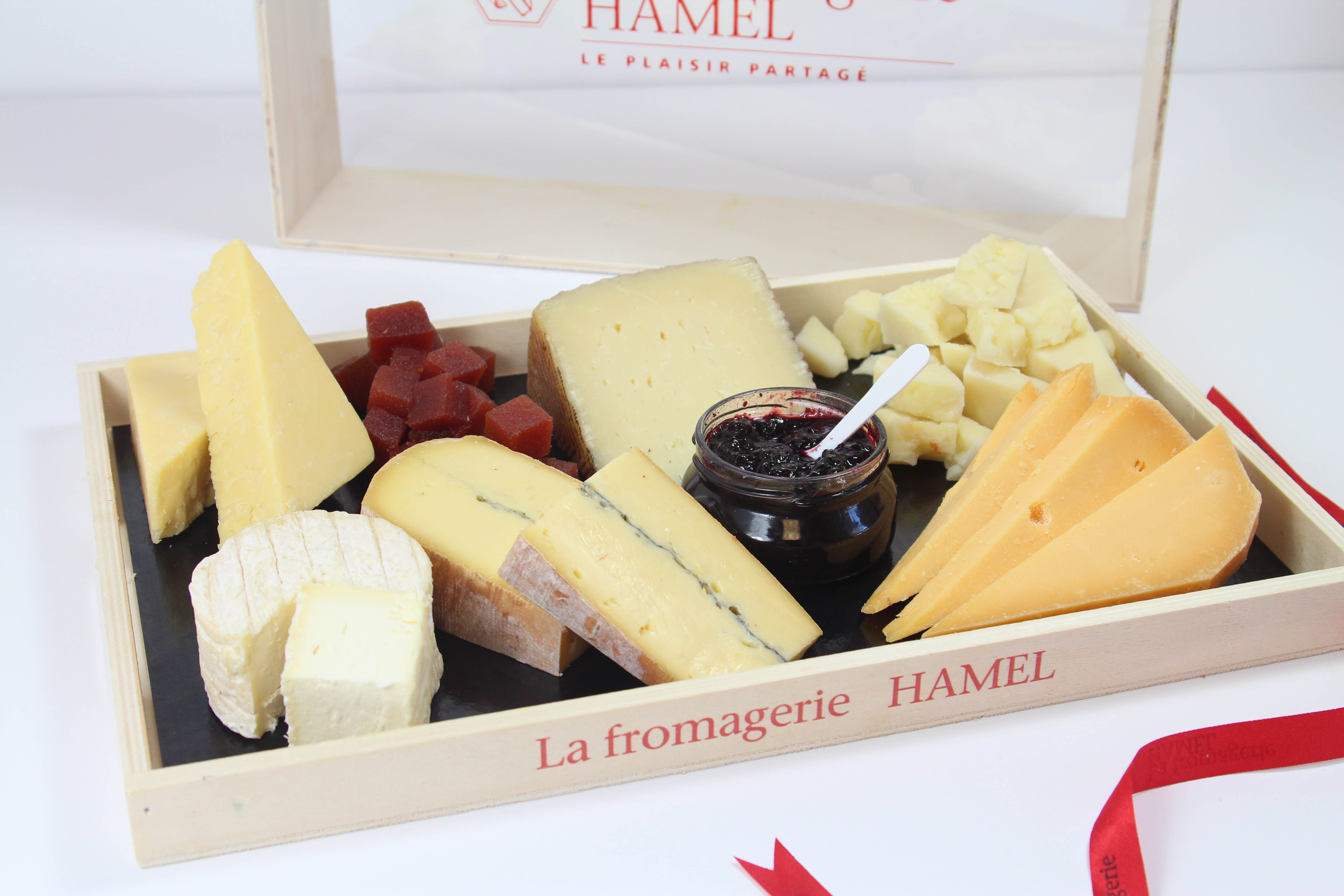 Whether for a meal, a snack, etc., we always have an offer…
For a meal
We suggest that you choose one or more of our small cheese boxes and serve it with bread, crackers, wine, beer or other cheese companions. In time, you will only take out the box from the fridge 30 minutes before and lift the lid to discover the marvels in the box.
An example: If you are 8 persons, choose 2 different small cheese boxes. Then, you will discover 8 products.
For a snack, an happy hour, at the beginning or the end of a meal
We propose that you choose a small or a large cheese box. The small box serve about 8 persons while the large one serve around 15 persons.
A customized offer!
You prefer to choose the products? There are no problems because we also offer à la carte cheese boxes. You will only have to enjoy your meal!
An easy and moderately priced solution?
Look at our cheese platters. These plastic cheese platers are an easy solution for sports tournaments, children's parties, etc.
For groups of 24 persons or more
On request, we will offer you a solution that fits your needs and your budget.
Our Cheese's Boxes
Our Cheese Platters