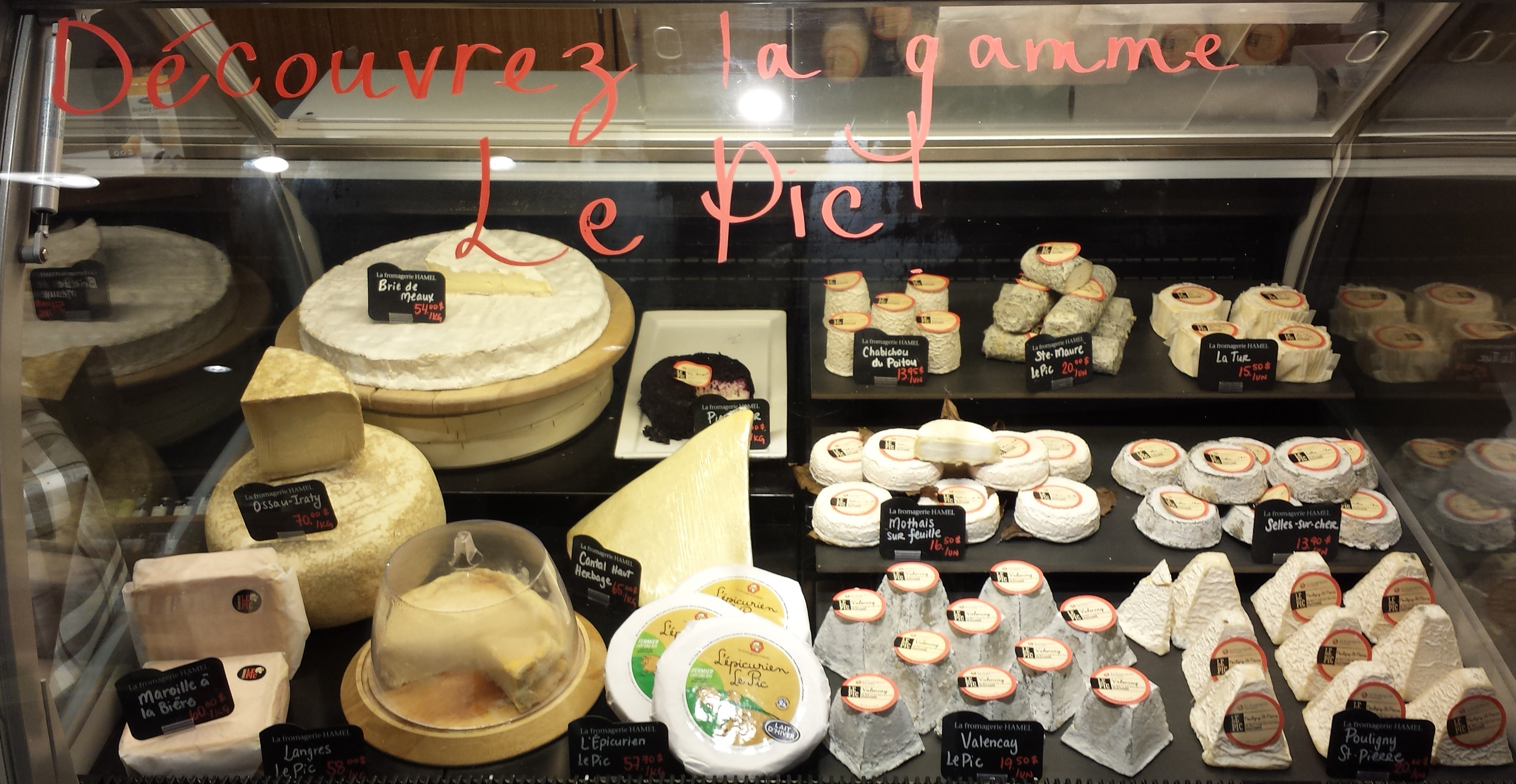 More about the Le Pic Label
The first cheese to be awarded the Le Pic label is a cheddar.
This popular strong cheese was nicknamed by regular customers as the «Cheddar des Picard», or the Picards' cheese, after the Picard family, owners of the fromagerie Hamel since 1983. «Cheddar des Picard» evolved into "Cheddar Le Pic", which lead to the idea of developing a house-brand range of products exclusive to the fromagerie Hamel: the Le Pic label. Over the years, a variety of products beside cheeses were considered worthy of the Le Pic label.
Le Pic label cheeses are selected, aged and signed by our team. To provide you with these exceptional products, we get involved and take action at all levels:
We maintain a special partnership relationship with our suppliers We constantly seek high quality cheeses from high quality cheese makers
We carefully inspect cheeses as soon as they are delivered
We regularly select various batches of cheese to submit them to taste tests and quality controls
We keep our cheeses at the ideal moisture levels in temperature controlled environments and carefully monitor and care for them right up until they are ready for the stores' cheese counters.
Finally, we are the only importer and cheese shop in Canada to have French and Italian cheeses flown in, so travel time is cut down from 3 weeks on a boat to no more than 10 hours by plane.