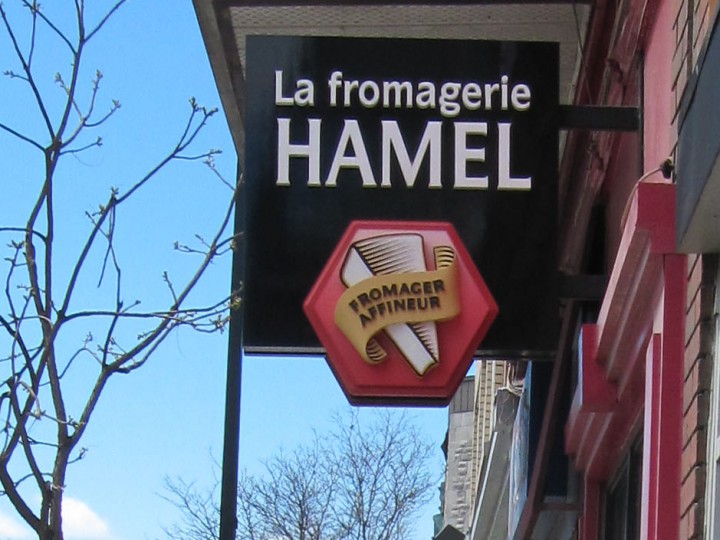 Nestled in one the prettiest neighbourhoods in Montreal, on Mont-Royal just East of Papineau Street, our small gourmet shop is a port of call for foodies and fine products aficionados. Set your sights on one of the cheeses from the impressive selection or ask our experts to guide you. Every week, Jean-Luc and his crew feature a new set of products for you to discover and explore.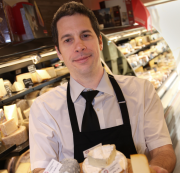 Jean‐Luc Bouchard had his first "taste" of the cheese world when he worked part-time at the fromagerie Hamel back in 1996. Already a cooking enthusiast and cheese lover, the then college student was ripe, so to speak, for the career ahead. When he graduated from college in 1998, he decided to devote all his time to learning the cheese-making trade. He began his training on the spot, traveling to Europe with Ian Picard (Hamel VP), meeting producers in France, Switzerland, and Belgium. The very same year, Jean-Luc attended classes at Saint-Hyacinthe's Institut de technologie agro-alimentaire (Agrifood Technology Institute) to become fully trained as an artisan cheese-maker. In 1999 and again in 2004, he was jury member at the Caseus Award competition. Given his growing skills and knowledge, he was asked to run the fromagerie Hamel ripening cellars. Promoted to Cellar Master in 2000, he held his position until 2004. While Cellar Master, he was inducted to the International Cheesemongers' Guild. From 2004 to 2006, he started adding management to his skills set when he was appointed Alternate Manager for the Mont-Royal Avenue shop.
Ever since 2006, Jean‐Luc is the Plateau Mont-Royal Store Manager. In a little under seven years since he started full time with us, he has garnered prizes and awards. He ranked 2nd among the best Canadian cheesemongers at the Caseus Award National Selection in 2006. This win earned him the opportunity to represent Canada at the international cheesemonger competition segment of the 2006 International Caseus Award competition, where he and his crew placed 7th in the world. In 2011, he was awarded the title of Master Cheesemonger by the International Cheesemongers' Guild at the American Cheese Society trade show.
From 2009 on, he has hosted fromagerie Hamel's Fine Cheese Tasting Club meetings. These gatherings are golden opportunities for him to help the public explore the world of cheeses and share his passion… a passion that still runs deep and just as strong even after twenty years in the business.